I'm an environmental ethicist and conservation scholar at Arizona State University in Tempe. 
My work grapples with two big questions: What obligations do we have toward species and wildlands in a rapidly changing and increasingly human-shaped environment?  And how can a better understanding of the American conservation tradition enhance our efforts to secure a biologically and culturally rich environmental future?  My writing is grounded in the tradition of American Pragmatism, especially its moral, scientific, and civic traditions.

I hold the Arizona Zoological Society Endowed Chair at ASU, a position originally established by the Maytag family at the time it made possible the founding of the Phoenix Zoo. I'm also a Professor in the Human Dimensions Faculty in the

School of Life Sciences

, a core faculty member in the

Center

for Biology and Society

, and a Fellow at the

Center

for Humans and Nature

(Chicago).  I teach a set of undergraduate and graduate courses in environmental ethics and the history and philosophy of conservation.

Op-ed on collecting for Birdwatch magazine (UK). Click on image to read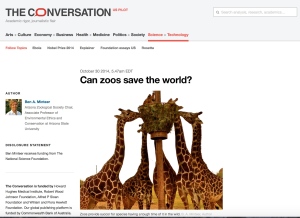 Essay on zoo conservation and the challenge of global biodiversity loss for The Conversation. Click image to read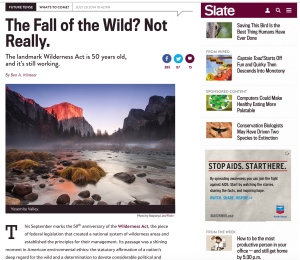 Slate commentary on the legacy and future of the Wilderness Act in a rapidly changing world. Click image to read

Public lecture on ethics and extinction at the Chicago Botanic Garden (Center for Humans and Nature 2014 Ethics Forum). Click image to view

Header Photo: Witness to Sunrise, © Mark Klett